Is Buying Off-plan Property in Turkey Safe?
Buying off-plan property in Turkey can be a great way to get into the real estate market without having to put down a large amount of money upfront. But what does this mean exactly?
What is an Off-Plan Property?
Off-plan properties are properties that haven't been built yet but are on track to be completed within an agreed-upon timeframe. This means that buyers can choose from a wide variety of designs and layouts when they decide on which house to buy. If you buy off-plan property, you buy it in its blueprint state before it's been completed, where you'll have to wait until your home is finally ready to move into once constructed.
Is Buying Off-Plan Real Estate in Turkey Safe?
Buying off-plan property is a great way to get into the Turkish market. However, it's not for everyone and there are some things you need to consider before making your first purchase. Here we look at what you should know about purchasing an off-plan property in Turkey.
Benefits of Buying Off-Plan Real Estate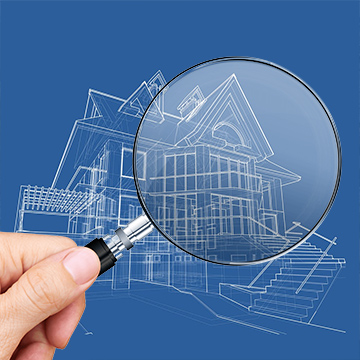 Planning ahead is crucial when it comes to buying off-plan property. Off-plan properties are brand new properties that have yet to be built and sold. While they may seem like a good investment, you're buying something that doesn't yet exist. But your early commitment is rewarded as you are getting the most competitive price direct from the developer.
When not buying directly from a developer off-plan, buyers are buying from the open-market – the secondary market, which has multiple profit margins already added to their listed price: the developer's profit, the first homeowner, the second homeowner, etc, plus market value increases in the area or the entire market in general.
Buying off the plan has no such thing: no secondary market price competition and no increased value from the area's price increases (if it's a new area yet to be built). However, if you are the first homeowner and the area is yet to be established, you will not only benefit from the cheaper price direct from the developer but benefit from any price rises to the area if it's a new development.
However, the cheaper price direct from the developer is because it comes with a higher risk. Sometimes the area is brand new and lacks a local real estate market reputation. The advantage is your benefit from the growth of the area. The disadvantage, you have no idea what reputation in the local real estate market the area may gain in the future. Having good schools, shopping facilities and transportation links helps reduce this reputational risk and is always a good thing to look for in an area when buying off the plan.
With risk comes reward, so before you buy off-plan property, make sure you know exactly what you're getting into. Here are some tips on how to plan ahead:
If Your Contract Says It Is Estimated That This Development Will Be Completed In X Months From The Date Of This Agreement, What Does That Mean?
One thing to keep in mind if your contract states it is estimated that this development will be completed within X months from the date of the agreement is that estimation errors can occur at any point throughout the construction. It's important to know how these delays might affect your timeline and adjust accordingly because it could cost you more money (and time) down the road if not properly planned for. These clauses should be made very clear in your purchase agreement.
What Happens When Work Doesn't Go According To Schedule And A New Deadline Needs To Be Established?
When work doesn't go according to schedule and new deadlines need to be established due to unforeseen circumstances or issues with subcontractors, you'll want to make sure the builder has permission from their insurance company before calling off their existing coverage.
If permission isn't granted by their insurer, they won't be able to hire a new one until old coverage expires — meaning your project could stall while waiting for approval. So just remember – when work doesn't go according to schedule and a deadline needs adjusting, make sure builders call off current insurance first! Be sure to clarify this potential situation and/or ask to see the clauses in your purchase agreement.
Tips for Buying Off-Plan Property in Turkey
When purchasing off-plan property, it's important to know what to look for. Many investors choose to purchase off-plan properties because they can afford better housing at cheaper prices, but there are a number of things you should look for before entering into any real estate transaction. Make sure the developer is trustworthy and has a strong market reputation for completing projects on time.
Make sure your money will be kept safe until it's time to execute your investment. The safest way to buy an off-plan property is through an escrow account; with escrow accounts, funds are released when tasks are completed satisfactorily so you won't have to worry about losing or mismanaging your money.
Consider Things That Could Happen That May Affect The Purchase Price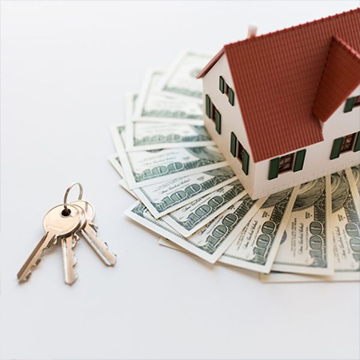 Buy off-plan property only if you have time to wait for it to be built and are willing to consider things that could happen that may affect its price. Factors such as currency exchange rates, for example, can make prices of properties that haven't yet been built increase or decrease significantly. This is a big factor in Turkey where the Turkish Lira fluctuates often. If your earning power is in a hard currency (such as Euro or USD), the Turkish Lira fluctuations can work in your favor.
Future land releases and/or development growth. Are you buying early-stage one or stage four. Stage one will offer you a more competitive price but comes with a higher potential risk. Stage four has less risk but is often a higher price to pay than the stage one release.
Overall, Are Vacation Homes In Turkey a Good Investment?
Vacation homes are not without risk. However, if you buy off-plan property in Turkey from a reputable developer, it can offer substantial returns if you know what to look for and avoid. Off-plan property refers to units that have yet to be constructed and are only sold via a contract between buyer and seller. When buying an off-plan property it is important to do due diligence on all aspects of the transaction—from construction delays, currency fluctuation risk, and resale restrictions. It's also wise to hire an independent building inspector as they will know exactly what type of quality materials were used, who made them, where they came from, and other details that may influence resale value.
In conclusion, buying apartments off-plan can be a great way to buy a property in Turkey, but it should be done with caution.
Before you commit to buying an off-plan property, make sure that you remain within your budget.
Consider having sufficient funds to cover two years of maintenance and holding costs while also having your own backup plans just in case construction takes longer than expected.
You might also want to consider moving temporarily or even permanently prior to purchase if there is a significant amount of time before occupancy. This will allow you access to all parts of a building before any finishing touches are made, which will better inform your purchase decision. 
Considering Buying Property Off-Plan in Turkey?
Antalya Homes ® has been selling off-plan to international and local buyers since 2004. If you'd like to see what's possible for your budget, we offer remote and in-person viewings where you can enjoy an obligation-free discussion on buying a house off-plan in Turkey. You can see off-plan properties in Turkey here.
Our friendly team of professionals is more than happy to help. We speak English, Spanish, Russian, Turkish, German, Dutch, and more. We are available on WhatsApp or you can make an appointment here for all your questions aboıt the process of buying real estate in Turkey.